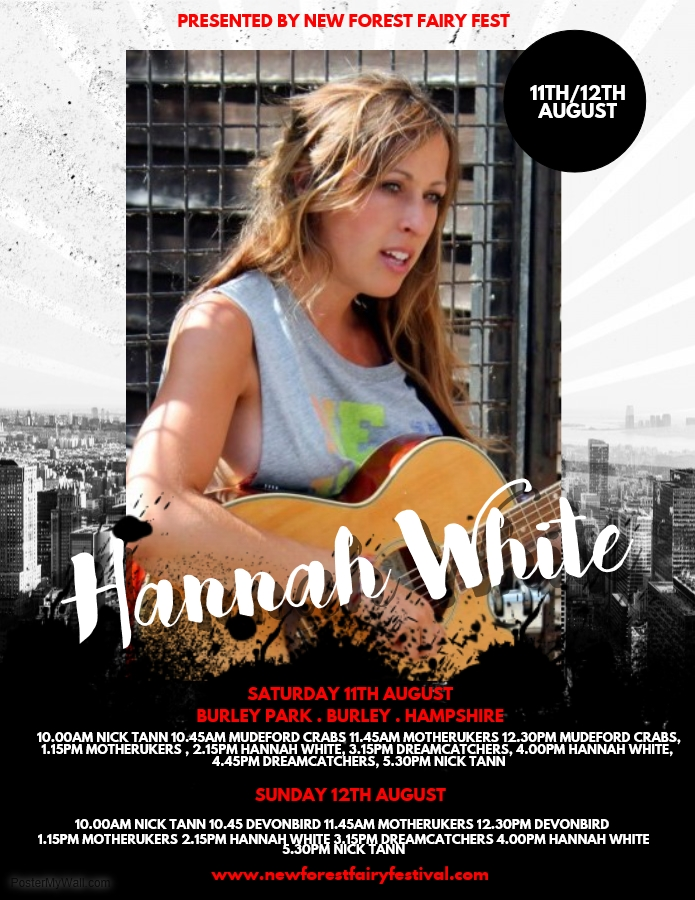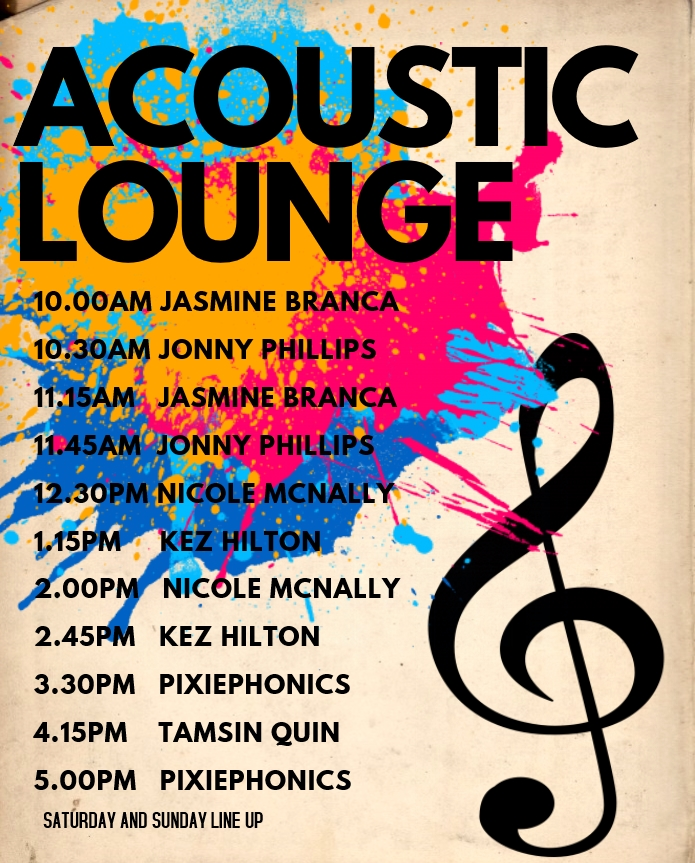 HANNAH WHITE
Hannah White as heard on BBC Radio 2.
Described by Country People Magazine as "the Amy Winehouse of UK Americana" Hannah White is a singer-songwriter with a voice, Acoustic Magazine claimed "you wil
l want to protect and become besotted with".

Hannah launched her record after a YouTube demand for a track, recorded in her bathroom reached 25,000 views almost over night, to a sold-out audience at London's iconic venue Union Chapel.

Described by The Evening Standard as "an activist", Hannah is a politically-engaged artist and an ambassador of independent music. With the acclaim of a national publication asserting "it is only a matter of circumstance that will determine whether [her album] will become the soundtrack to a big Hollywood movie" Hannah has battled her way to gaining a loyal following of fans around the UK whilst maintaining a wholly independent approach to her career.

With a voice that can switch from a sweet Nashville croon to a bluesy holler, her songs draw from a rich well of life experiences and have been heard on the national airwaves of BBC Radio 2, Amazing Radio, Chris Country Radio as well major regional UK radio shows such as; BBC London, BBC Kent, BBC Merseyside, BBC Norfolk, BBC Three Counties, BBC Ulster, BBC Manchester & BBC Introducing as well as being played on international TV several times.

Hannah has wowed audiences at shows with multi-Grammy Award winning Tim O'Brien, Thea Gilmore, Laurence Fox, Judie Tzuke and Ben Haenow, headlined at a sold-out Union Chapel in London, performed for Whispering Bob Harris, performed at major festivals and picked up press plaudits from R2 Magazine, Fatea Magazine, Blues Matters and many more.
MOTHER UKERS
The return of this Ukulele Infusion will certainly get your feet tapping! The Motherukers will be with us both days of the festival on our Main Stage!
DEVON BIRD
NEW TO FAIRY FEST!
Southwest Music Awards 'Best Folk Act' finalists, Devonbird, have brought an exciting new sound to the folk and pagan scene.
Kath Bird a singer/ songwriter supported by Sophia colkin on violin and Andy Clarke on guitar and bouzouki, show their wide and versatile range and their passion for folk music with a magical twist, both original and traditional.
The Trio combine foot stomping jigs and reels with haunting Ballard's and songs, often having their origins in old Pagan and Devonshire folklore and dialect.
The band has recently been described as having a clarity and purity of sound, vocally and instrumentally, which is both profoundly soul touching and magical.
NICK TANN
The Incredible Nick Tann will be with us both days of the Festival on our main Stage........
MUDEFORD CRABS
NEW TO FAIRY FEST
The Mudeford Crabs are the Best Local Classic Rock Tribute band, who appeal to all generations, playing the best songs from the last 40 years!
DREAMCATCHERS
The Dreamcatchers will be with us on our main stage both days of the festival with the lovely folky music, They are sure to get you on your feet with their Fairy fantastic music!
KEZ HINTON
Kez Hinton is a New Forest based singer songwriter making waves on the local scene, passionate about live music and connecting with his audience. Creating an enchanting blend of uplifting and heartfelt fresh acoustic folk and drawing on both traditional and contemporary popular influences, Kez weaves original compositions into a musical tapestry including his own unique interpretations of
modern songs and also bringing fresh life to traditional Celtic and English up tempo songs and ballads.

NICOLE MCNALLY
NEW TO FAIRY FEST!!!!
Nicole will be with us all weekend in our Acoustic lounge with her mellow and rhythmical tunes, Serenading you with her beautiful ukulele and fantastic vocals.
TASMIN QUIN
NEW TO FAIRY FEST!
Tasmin is a Singer and songwriter from Wiltshire she has a beautiful original sound and will be in our Acoustic Lounge playing her original songs both days of the festival.

JONNY PHILLIPS
The Magical acoustic sounds of Jonny Phillips will be serenading you in our Acoustic Lounge both days of the Festival, an intimate experience of soulful inspirations will heighten your senses.
JASMINE BRANCA
A fairy magical performance can be heard in our Acoustic Lounge with the Beautiful vocals of Jasmine, She will be with us both days of the Festival so come and enjoy some Magic Music Making!

PIXIEPHONIC
This beautiful band will be with us both days of the fairy festival with their Fairy Fantasy Music. A delightful opportunity to see how fairies roll!
Applications for Musicians Bands and Acoustic sets will be available from mid November Please email holly-norman@hotmail.co.uk
Please include you tube videos, images and any relevant links to music which we can access to view your application efficiently