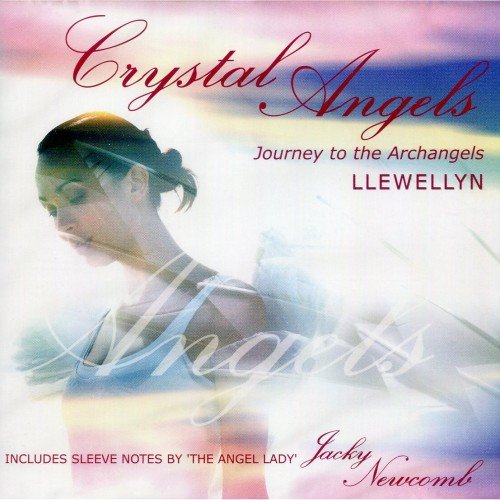 Crystal Angels - CD
Total running time: 48 minutes

The Tracks:
1. Archangel Michael - working with Selenite crystal
2. Archangel Gabriel - working with Kyanite crystal
3. Archangel Ariel - working with Jasper crystal
4. Archangel Raphael - working with Peridot crystal

Back of CD says: From the composer of 'Journey to the Angels' and 'Reiki Gold', comes the long awaited album from one of the best loved producers of angel music. Crystal Angels is deeply relaxing celestial music and perfect for many other therapies including reiki, crystal healing, massage, aromatherapy, meditation and yoga.

Working closely with 'The Angel Lady' Jacky Newcomb, Llewellyn takes us on a musical journey with the Archangel Michael, Archangel Gabriel, Archangel Ariel and Archangel Raphael. These Archangels are known the world over and cross many cultural and religious boundaries.