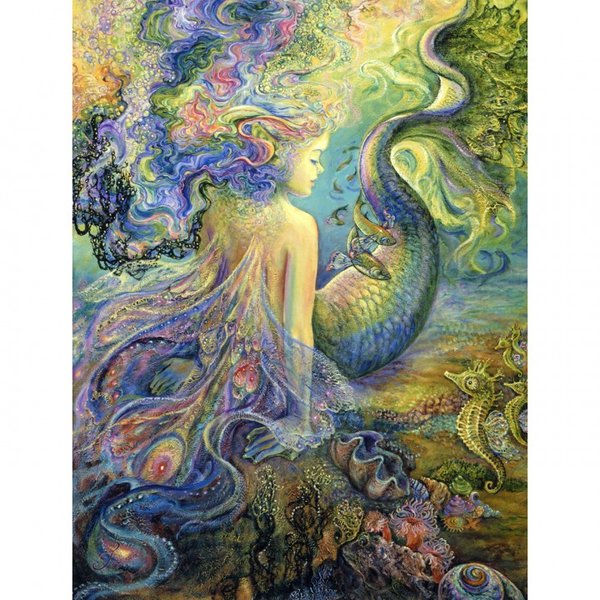 Large Mer Fairy Card
Dimensions: 217 x 279mm (8.5" x 11") approx.

Comes with an illustrated envelope. Each card also has faint artwork inside.

Inside Reads:

Mer Fairy,
In unexplored regions of the ocean depths you may happen upon a beautiful creature - half mermaid and half fairy. She is very difficult to spot because her delicate but agile wings and powerful tail allow her to vanish from sight in an instant! Here we have a glimpse of this mysterious beauty relaxing and playing with her seahorse companions who, themselves, are equipped with fairy wings.

- Josephine.