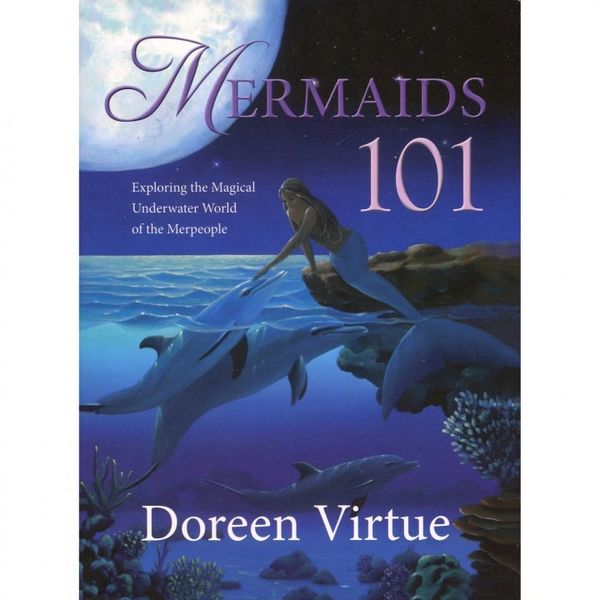 Mermaids 101
Mermaids 101 (Book) by Doreen Virtue

Information: 176 pages, hardback.

Blurb on the Back Says:
Mermaids are powerful and graceful inhabitants of the waters who can teach us about our connection to the star system Sirius, the whales and dolphins, and the future of our planet! In this latest entry into her best-selling 101 book series (which includes Angels 101, Archangels 101, and Fairies 101), Doreen Virtue gives you the fascinating history of mermaids and mermen from Atlantis and beyond.

You'll read about people's true experiences with mermaids, and learn about the Merperson Earth Angel realm. You'll also see images of ancient and modern mermaids, including photos and descriptions of people who wear neoprene mermaid tails and swim in oceans, pools, and lakes alongside whales, dolphins, and other aquatic life.

Mermaids 101 is a wonderful reference guide for anyone who is fascinated by this magical under-water world.