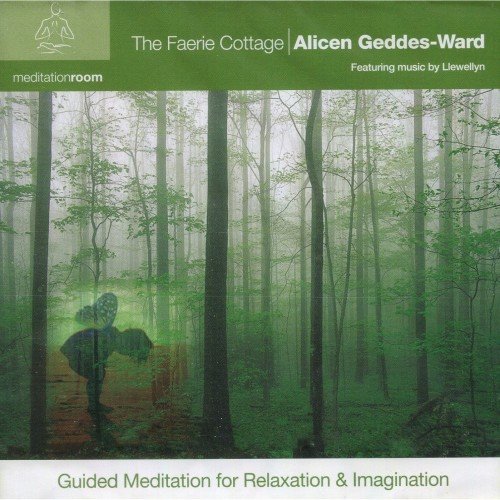 The Faerie Cottage - CD
Total running time: 50:21 minutes

One Track:
1: The Faerie Cottage Meditation (50:21)

They say: Would you like to fire your imagination and awaken your creativity? Would you like to create a sacred space where you can relax and unwind? Do you wish to embark on a magical journey of self-discovery? The Faerie Cottage provides advice on how to meditate with the faeries, where you can allow yourself to be guided by the words and imagery, taking you through all the four elements of the entrancing Land of Elphame. Alicen guides the faerie seeker on a journey into the faerie realms. Find the faerie cottage, like a bejewelled secret waiting as a haven to begin walking the sparkling pathway to Faerie Land. Watch the winged faerie sylphs, the dancing salamanders of fire, enter the world of the alluring undines and mermaids and let your imagination roam with the gnomes of the crystal caves. The Faerie Cottage invites the faerie seeker to delve into the magic of the imagination and the journey of discovery that it awakens.