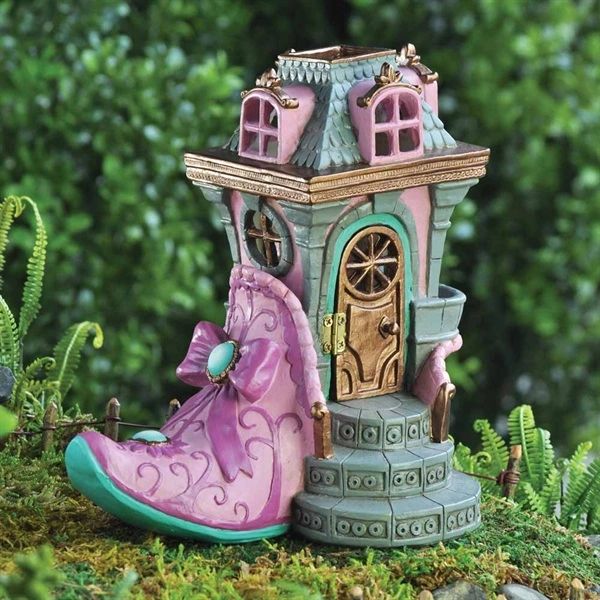 The Pink Slipper Chateau
The Pink Slipper Chateau is an architecturally challenging fairy house made from an upcycled fairy slipper. It features accommodation on three levels, with good natural light on the upper and ground floors through large windows on each side. The basement is darker of course but there is fairy access via a small door hidden in the heel.
The main doorway is large and arched, and opens for humans as well as fairies. This desirable fairy residence can be placed anywhere you like- it's happy in human gardens, or inside, and is a perfect way to attract fairies into your home or garden. It measures approximately 19cm high.