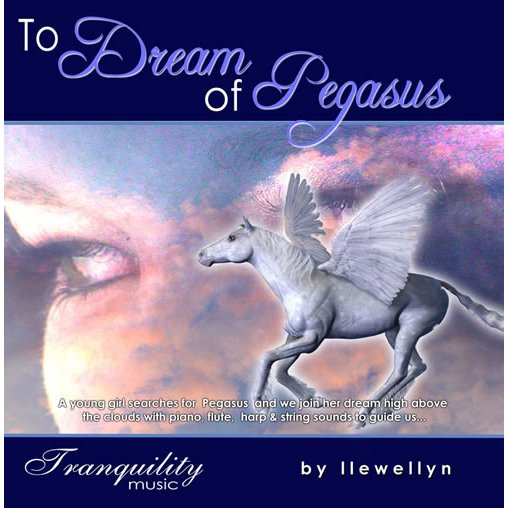 To Dream of Pegasus
Total running time: 51 minutes

Llewellyn takes us on a journey through the unforgettable dreamscape of a young girl in her search for Pegasus, the mythical winged horse. She is drawn to a moment of unearthly beauty, to fly with Pegasus above the clouds.

The tracks:
1 To Dream of Pegasus
2 Pegasus Trail
3 Hide and Seek
4 Calling You (featuring the voice of Juliana)
5 In a Secret Place
6 Back on the Trail
7 Pegasus and the Maiden
8 Fly Away Now (featuring the voice of Juliana)

Following a vivid dream, Llewellyn wove soft piano, flute, harp and string-sounds with those of nature, to produce this magical album. Calming in its softness and uplifting in its joy, he worked through the night using purple healing-plates to guide his inspiration, at his reclusive home in rural Hertfordshire.